2020 Global Water Purifier Market Analysis and Forecast (II)
2020.08.09
2) U.S.
1 History of the water purification industry in the U.S.
The U.S. water treatment industry in the U.S. took off at the inception of the National Sanitation Foundation in 1944. Seventy-six years on, the U.S. water treatment industry has been the world-leading pioneer, evidenced by its innovation of products and invention of filters.

2 Most stringent standard for drinking water in the world
The revision of the Reduction of Lead in Drinking Water Act (RLDWA) in 2011 reduces the maximum lead content on the wetted surfaces of plumbing products from 8% to 0.25%. The amended act also contains the statutory method for calculation of lead contents.
The revision of this act has increased the technical barrier for foreign products seeking to enter the U.S. market. In addition, the National Sanitation Foundation has established a set of inspection standards for water treatment companies for homes, businesses, industries, and small communities. These standards have become a global benchmark.
Notes:
RLDWA: Reduction of Lead in Drinking Water Act
NSF: National Sanitation Foundation
3 Popular brands in the U.S.
Domestic brands:
ZeroWater, Pur, Frizzlife,
Nakii, Apec, , Glacial Pure, Waterdrop, Aquagear, Berkey, EpicWater, Aquabliss, Reshape,
Max Strength Pro, Brio, GE,
LEVOIT ,Everpure, Aquaboon,
Hskyhan , ExpressWater, Cuzn,
Whirlpool , Bosnell, Mountain Flow, Crystala Filters , Santevia, Culligan, Amway, Tupperware
Avalon, Soma, EHM ,
Frigidaire, Sawyer , Dimener , AquaHomeGroup,Aquasana,
AquaEarth, Elkay, EcoSmart, PureDrop, Pureza,
Apusafe, Filtrete, FilterLogic, Frigid➽ire,Aquatic Life, Perfect Water, Watts, LAKE,PUREPLUS , Seychelle , Nathan Craig, Anpean, Belursus, 3M, Clearly Filtered, Atalawa , Yarna, Waten H2O, Brondell, RIPURI, ESOW, Moen, SimPure, Vitapur, DuPont,
GOSOIT, Hima, Kraus,
InSinkErator, Survivor, Fette , InvisiClean, Filmtech, iSpring

Foreign brands:
LG, BWT, Katadyn,
Samsung, Dew Filters, Wingsol,
EcoSmart, LifeStraw, Aquacrest,
Brita
3) Spain
(1) Long-standing popular of RO purifiers in Spain
The Spanish cities along the Mediterranean suffer the problems of serious salinization of groundwater and river water due to sea water intrusion. The total dissolved solids (TDS) of water in these cities can be as high as 2500 ppm. The salt content in water remains high. City governments have to use RO filtered water blended with river water for supplies to residents. As a result, tap water charges are as expensive as €4 per cubic meters.
The "blended" tap water in the cities still has 350ppm to 550ppm in TDS. This is the reason why each household in Spain has to install small RO purifiers. The unique blending of water has made Spain a heavy user of RO purifiers. It is hardly surprising that this is a super competitive market.
Analysis of water quality in Spain:
https://ppt.cc/fQTeGx
(2) Key issues for selling home-use water purifiers in Spain
1 About investing in production facilities
The emergence of China has swept all the traditional industries in Spain, and understandably the home-use water purifiers industry is no exception. Spain has almost entirely relied on imports for its need of home-use water purifiers over the past few decades. This means a slim chance of success in setting up production facilities here.
Imported water purifiers in Spain come from the following countries:
1.1 Germany: about US$21.47 million
1.2 France: about US$13.97 million
1.3 China: about US$13.78 million
1.4 Taiwan: about US$12.96 million
1.5 U.S.: about US$10.10 million

2 Advice to new brands seeking to enter the market and M&As among heavyweights
The BWT group from Germany acquired the water purification business from Fluidra in Spain. This was followed with 50% stakes in Puricom Europe (formerly a joint venture between Ionfilter from Spain and Puricom from Taiwan) were acquired by Kinetico from the U.S. The other Spanish company Hidro water was worried that these two big companies would control the domestic market, so it decided to be 100% acquired by Culligan from the U.S. Currently, these three heavyweights dominate the Spanish market. It will be difficult for small brands to enter the market.

(3) Most important tradeshow in Spain for the water treatment industry is the biannual Smagua.
The next expo venue: Zaragoza, Spain
Expo dates: 2nd- 4th March 2021
Website: https://lihi1.com/1aMsr

3 Popular brands in Spain
Domestic brands:
Tapp, Spardar, YJHome, Osairous, Ecopure,
Waterdrop, Goeco, WinArrow,
Bestever, Geyser, H2O Taps,
Aqua Optima, Slickbox, Rowenta,Newdora, PowerDoF, TM Electron, Orinko, filterportal, iWater, Ghonlzin , Bestever,
Desconocido, GRIFEMA, Cadrim,
XREXS, Bbagua,, RUNACC,
ADOVEL, BETOY, GXHGRASS, Aigostar, CANALETAS, SILBERTHAL, Finerfilters, Haofy,
Fdit, Czxwyst, AIMIUVEI, KURO-Bō , Nrpfell, Enzege, CREA, Vibratis,

Foreign brands:
Brita, Geyser(Russian) Waterdrop(UK), BWT, Boston Tech (USA),AEG(Germany), Aquaphor(Russian),LaVie(France), MAURER(UK), baytiz(UK)
4) Iran
4.1 A special country
Iran is a special country. Because of its development of nuclear weapons, it has been economically sanctioned by the U.S. for years. There is no American style fast-food restaurants, American cars, bars, or cafes. The US dollars are not in circulation here, and Iranians cannot use international credit cards. There are no foreign currencies, and no other countries accept Toman, the Iranian currency. Doing business here relies on the local black market for US dollars, at an outrageously high fee.

4.2 Dramatic depreciation of the Iranian currency
COVID-19 wreaked havoc in Iran in February 2020. This shock brought the economy in Iran to its knees, again. The epic depreciation of Rial continued, into 3500x over the past 49 years. The long history of Rial, the Iranian currency, went to an abrupt end with the introduction of Toman in May 2020. The value of four zeros in Rial was converted into one Toman.

4.3 Recent developments of the RO water purifiers market in Iran
Until 2018, about 5 million RO water purifiers have been sold in Iran. Importers in Iran estimate that the market size has a potential of 15 million, assuming each household replaces its RO water purifiers every ten years.

4.4 Growth and trends of the RO water purifiers market in Iran
2000-2005
During these early five years, Aquajoy and Ronak were the only two brands active in the market.
2006-2010
About 10 brands were active in the market. This included Puricom and Watersafe.
2011-2012
These two years saw the number of brands in the market up to 25 brands (e.g. easywell, purepro and Fluxtek).
2013-2015
The market was crowded with over 50 brands by 2015 (including easywell, Puritec, and Masoumi).
2016-2019
The number of brands in the marketplace exceeded the 100 mark. Most brands are local players who process and assemble key components procured from China.

4.5 Economic difficulties in Iran
Despite the chronic currency depreciation, a depressing economy and high unemployment, the demand for clean drinking water remains strong. Iran is a heavy user of RO water filters, primarily imported from China and Taiwan. However, the Trump administration almost cut off Taiwan's export of water purifiers (and of course other essentials) to Iran, due to complete blockage of flows of goods and capital.The development of the water purifiers market in Iran is worth watching, given the continued economic sanction from the U.S. and the effect of the pandemic.

4.6 Popular brands in Iran
Foreign brands:
BOSCH、ALYA (Taiwan)、Puricom (Taiwan), Aqua Spring (Taiwan), Takoman (Vietnam), AquaPro (Taiwan), Aqua sol (Denmark), AquaSpring, Sole Aqua, AquaBlue (Egypt), Aqualife (U.S.)
Domestic brands:
UltraJet, MaxTec, Salamat Gostar Warsh, PureLine(Sahand Industries ) ,Aqua blue, Violet,
Soft Water, Tasfieh Sazan Mehr ,

4.7 Doing business in Iran
Almost all the buyers from Iran ask for credits. This may be how they do business or how they extend their own capital to infinity.
The author has encountered an Iranian client who asked for unreasonable cuts in pricing by using product quality as an excuse.Content of this article is free to use, but please attribute the source.
Author: Rodger Lin, Easywell Water Systems Inc.
For more information, please visit https://ppt.cc/fbr7rx
5) Egypt
5.1 Heavy Contamination of the Nile River
Egypt is best known for its pyramids and the longest river in the world – the Nile River spanning 6,853 kilometres. This river is the cradle of the ancient Egyptian civilization and the main water source for the people of the desert state. As much as 90% of its population lives in the plains and the delta areas along the Nile river. The water for daily use and irrigation comes from this river of life.
As all the wastewater and garbage from factories and farms have been dumped into the Nile River for years, the pollutions in the downstream Greater Cairo Area are alarmingly serious. Some people even avoid eating freshwater fish and shrimps. The tap water has to be filtered and sterilized by local residents.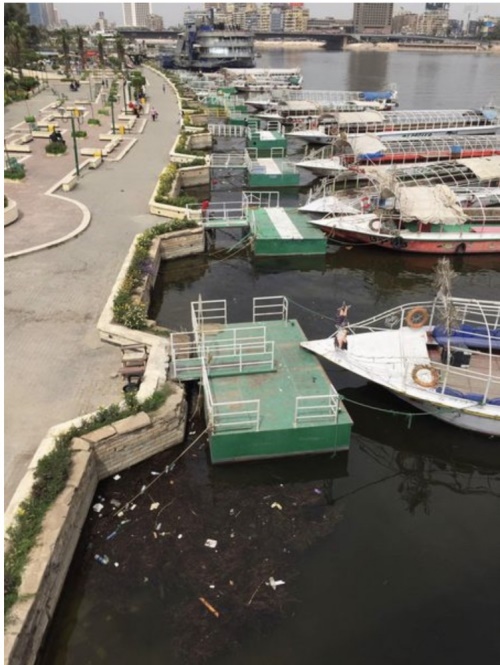 According to a 2016 report by the House Committee of the Parliament of Egypt, the water in 18 governorates was too polluted to be used for drinking. The survey by the National Water Research Centre (NWRC) indicates 17,000 children die of dysentery because of unhygienic drinking water over a long period of time.
Although the Egyptian government claims that the tap water is safe and clean, many families remain concerned. The affluent purchase bottled water for drinking.
Most of the water purifiers and components sold in Egypt come from China and Taiwan. The price competition is as fierce as in the Turkish market.
5.2 Doing Business in Egypt
The B2B clients in Egypt are known for the following characteristics:
1. Price orientation: They first look at the prices and then the quality. This is the reason why cheap water purifiers from China have swamped the market.
2. 80% buyers request A/A (documents against acceptance) for transactions, and most of them claim that this is a legal requirement.
3. They ask for exclusive distribution rights for all products before even placing the first order.

5.3 Bottled Water Market in Egypt
Nestle is the No. 1 brand of bottled water in this market. Other international brands include:
1 Pepsi Aquafina
2 Baraka (a Nestle's sub-brand)
3 Dasani (a Coke Cola's sub-brand)
There are also some popular local brands such as Aqua, Siwa, and Safi.

5.4 Water Purifiers Market in Egypt
Import data released from the Egyptian government suggests that 236,000 water purifiers were imported per annum by the country. About 25% of the imported purifiers are for home use. This is obviously a market with huge potential, particularly for RO (reverse osmosis) filters with five to seven stages. However, prices remain the key consideration.

5.5 Water Equipment Tradeshow in Egypt
Expo name: WatexExpo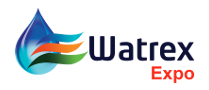 Expo period: 11/1-11/3 2020
Website: https://www.water-filter-manufacturer.com/
5.6 Popular brands in Egypt
Domestic brands:
Maxsome, Tango, Tank Power,
Zoosen, Hi Tech,Aqua Jet, Aqua Trex, Soul Water, Lockk & Lock
Generic, Universal, Moma, Blu,Uno, Konka,
Foreign brands:
Panasonic, Brita. Culligan, Sprite, CCK, FreshWater (UK)